Books by Bryan Davis
Reapers Trilogy
Reapers
Beyond the Gateway
Children of the Bard
Song of the Ovulum
From the Mouth of Elijah
The Seventh Door
Omega Dragon
Tales of Starlight
Masters & Slayers
Third Starlighter
Exodus Rising
Dragons of Starlight
Starlighter
Warrior
Diviner
Liberator
Novel
I Know Why the Angels Dance
Echoes from the Edge
Beyond the Reflection's Edge
Eternity's Edge
Nightmare's Edge
Oracles of Fire
Eye of the Oracle
Enoch's Ghost
Last of the Nephilim
The Bones of Makaidos
Dragons in Our Midst
Raising Dragons
The Candlestone
Circles of Seven
Tears of a Dragon
Children's Books
Beelzebed
Non-Fiction for Men
Spit and Polish for Husbands
The Image of a Father

Bryan Davis is the author of Dragons in our Midst, Oracles of Fire, Children of the Bard, the Reapers Trilogy, Dragons of Starlight, Tales of Starlight and Echoes from the Edge, seven series filled with fantasy, adventure, and mystery suitable for your entire family.
---
Latest Project...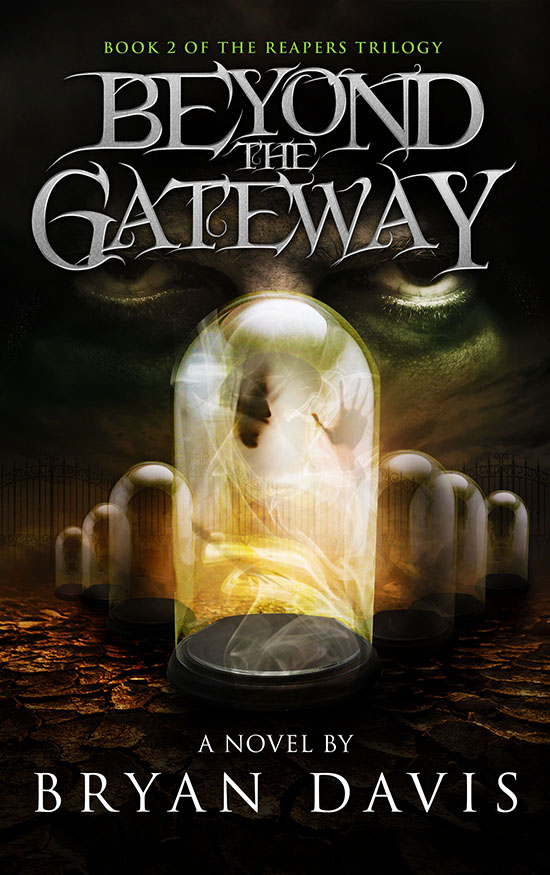 Beyond the Gateway
Book #2 in the Reapers Trilogy
by Bryan Davis
Reapers collect the souls of the dead, including wayward ghosts who wander the city streets, and transport them to the eternal Gateway, believing they are going to a better place. But are they?
Phoenix and Shanghai find a holographic recording left behind by a fellow Reaper who was recently executed. The message leads them on a journey to learn the answer to a crucial question: Does the Gatekeeper, the tyrannical ruler of the world, consume energy from souls in order to maintain power and live for centuries? If so, Reapers have betrayed every soul they have ever collected and delivered them to eternal torture. Click on the cover image to learn more